We Offer A
Professional Service
Are you feeling that your current landscaping is a little lackluster, Just Pondering's team of dedicated design experts would love to help you make a change. Adding the natural beauty of a pond or water feature to your Raleigh, North Carolina area property can add curb appeal, value, and enjoyment to any landscape.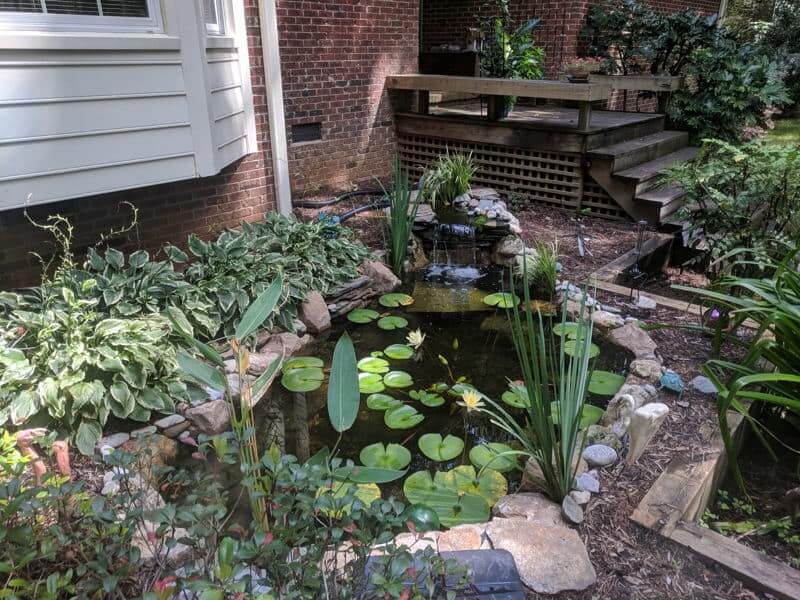 Pond Installation
Create a beautiful pond to enjoy now, and the future, with our custom pond installation packages.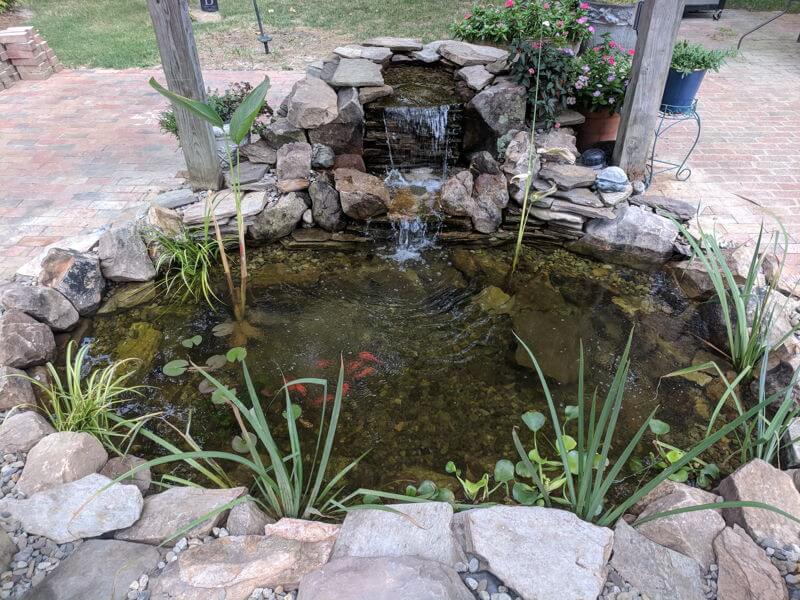 Pond Maintenance
Services
Maintain your existing pond and ensure it stays healthy, clean, and thriving with our ongoing maintenance packages.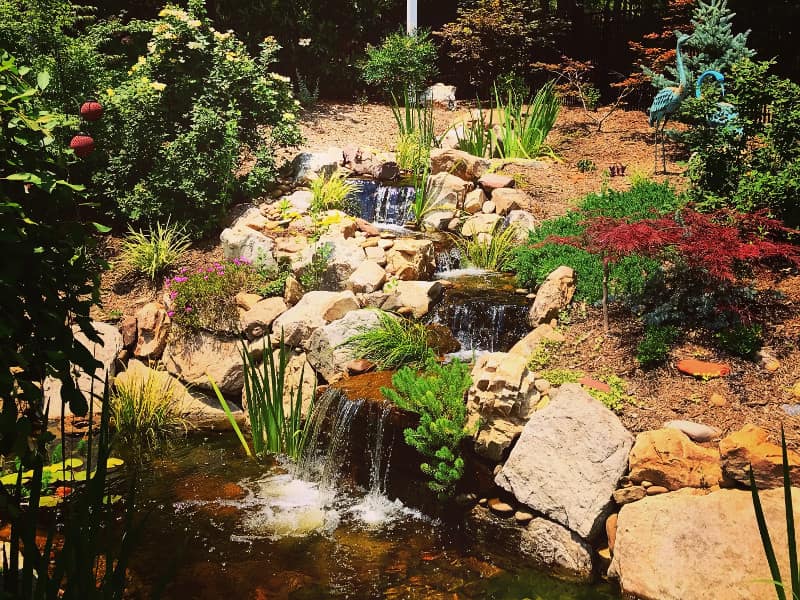 Pond Repair Services
Allow our experts to help troubleshoot your pond repairs. Our services take care of a mossy or damaged pond.
The Triangle Area's Water Feature Specialist
Our professionals have years of experience in helping create the kind of landscaping features you want when you are looking to break up an expansive yard or add a touch of visual interest. We custom tailor our designs to ensure that you find exactly what you're looking for.
Create Your Own Custom Pond Paradise
Just Pondering's landscaping features go above and beyond your expectations. With more than 12 years under our belt, we are confident that you will love the way that your property looks when we are done with it. You can expect to get efficient installation, maintenance and repairs done on all your water features, landscaping, and landscape lighting needs. With customized work available, low-maintenance options, and plenty of variety in your choices, you will be able to see our award-winning results reflected in your own personal style.
In addition to the one-year warranty that we automatically provide to each and every customer, we honor the manufacturer's warranty on all products we use as well. We feel that this gives our customers the best results before, during, and after the project has been completed. Taking care of our customers is paramount to our core values as a company, so we do our best to make sure you are satisfied even after we have completed the job.
We would be honored to have the opportunity to tell you more about our water features and landscaping work. Please give us a call today to learn more!
We offer complimentary over-the-phone estimates for water landscaping services.