A company that focuses on working in and beautifying the outdoors.
​After years of experience in installation and maintenance of water features of all shapes and sizes, our founder decided to strike out on his own as a way to connect with clients and spend time in his beloved outdoor workspace. In 2013, Just Pondering was born. Since then, we've continued to elevate our level of customer service, grow our talents, and create stunning water landscapes across the Triangle area.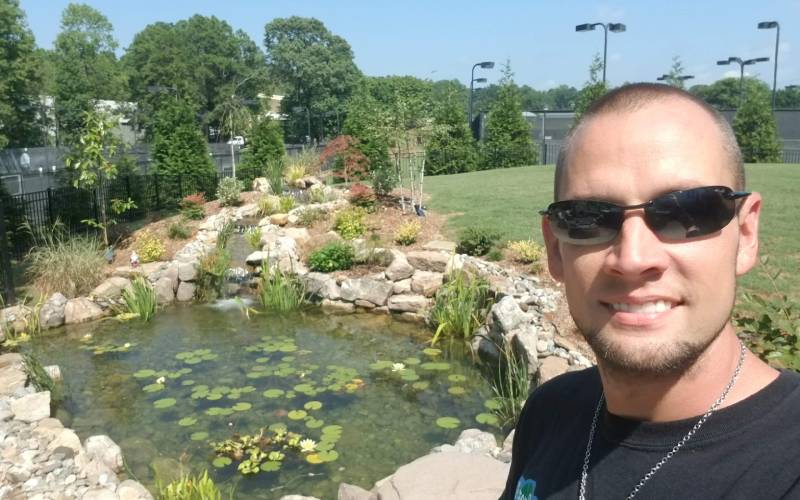 With our variety of services, including installation and repair of water features and landscape lighting (and more), we are ready and able to take care of your pond or other water feature installation at Just Pondering. If you are looking for a water feature company that has experience, is able to complete a variety of tasks, and has unparalleled customer service, then you need to work with Just Pondering. Give us a call today to discover how we can assist you!