Add a little piece of paradise to your backyard with a pond that is just the right size.
Perhaps when you look out at your yard, it feels a bit empty, as if lacking something. A water feature, like a koi pond, could be a great addition to your property. Here at Just Pondering, we are eager to install a koi pond that will fit your Raleigh, North Carolina yard just right.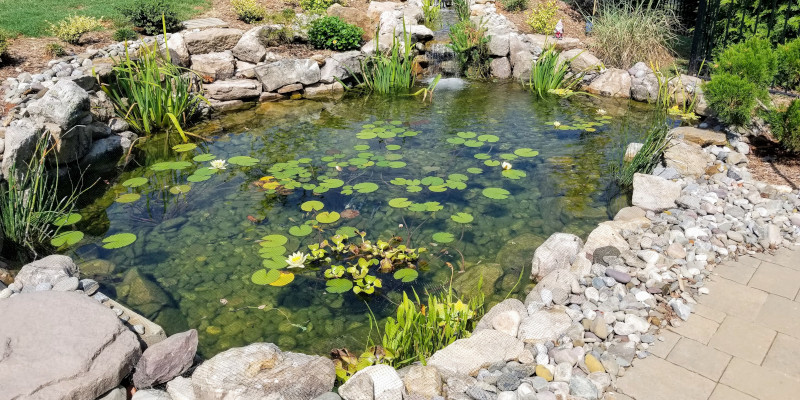 One of our most common sizes is an 11' x 16' koi pond. This pond can be made to perfectly fit into your backyard and transform it into a little piece of personal paradise. You will find that the colorful koi combined with the soothing sounds of the water allow for an overall feeling of peace and serenity any time you step out into your backyard. You can also rest assured that the koi will make for easy maintenance as they eat the algae and produce fertilizer for the plants.
With the 11' x 16' koi pond, you will find that it is high quality at reasonable pricing. If the sizing isn't right for you, we can also offer a smaller size of 8' x 11' or smaller or even custom sizing to get you a perfect fit. You'll be sure to have a relaxing piece of paradise right in your yard in no time.

Don't settle for a bland, empty backyard when you could easily transform it into a sanctuary with a koi pond instead. Give us a call today to see if an 11' x 16' koi pond would be a great fit for your yard.
---
At Just Pondering, we build 11' x 16' koi ponds in Raleigh, Cary, Apex, Holly Springs, Chapel Hill, Durham, Wake Forest, Morrisville, Garner, Clayton, Fuquay-Varina, Louisburg, and Wilton, North Carolina.