There are many advantages that come with pondless waterfall features.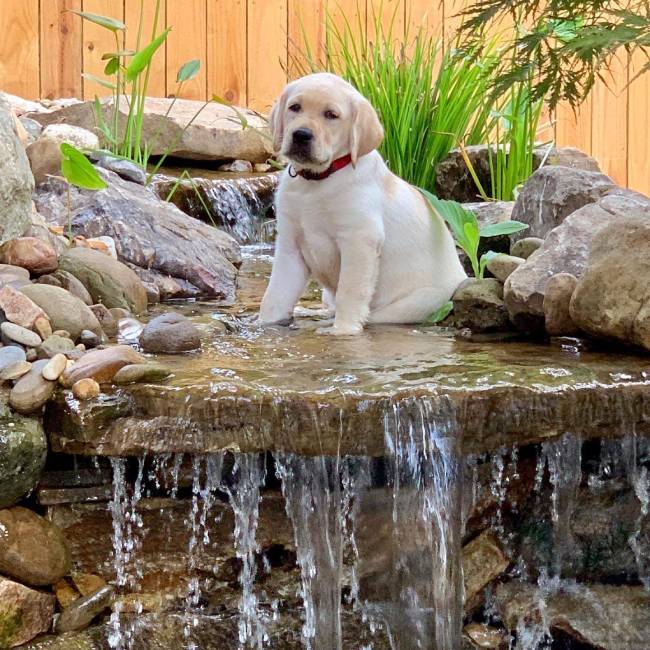 When it comes to water features, the options you have to choose from are seemingly endless. Here at Just Pondering, we love helping people find the right water feature that meets the needs of their property space as well as their style preferences. One of our favorite features is the pondless waterfall feature. This feature works out great in a variety of yards, no matter the size, grading, or existing landscaping, making it very adaptable. There are many other advantages of pondless waterfall features as well, including:
Space-saving- Pondless waterfall features are great for areas with limited space because they don't require a pond at the base of the waterfall. However, if you do happen to have the space and would like to install a pond later on, that is an option with many pondless waterfall features.
Low-maintenance- Pondless waterfall features require very little water treatment or care. For most of these types of features, you only need regular pump maintenance to keep this water feature going strong!
Efficient- A pondless waterfall doesn't require a lot of energy, making it a great water feature for those who want to listen to the sounds of trickling water without worrying about their energy bills rising.
Here at Just Pondering, we offer 6' pondless waterfall features that are installed starting at just $4,500 for your Raleigh, North Carolina area property. We would love to tell you more about these peaceful, enjoyable and customizable features. Please give us a call today to learn more!
---
At Just Pondering, we build pondless waterfall features in Raleigh, Cary, Apex, Holly Springs, Chapel Hill, Durham, Wake Forest, Morrisville, Garner, Clayton, Fuquay-Varina, Louisburg, and Wilton, North Carolina.