Enjoy the feeling of being on vacation with our fountains and other water features.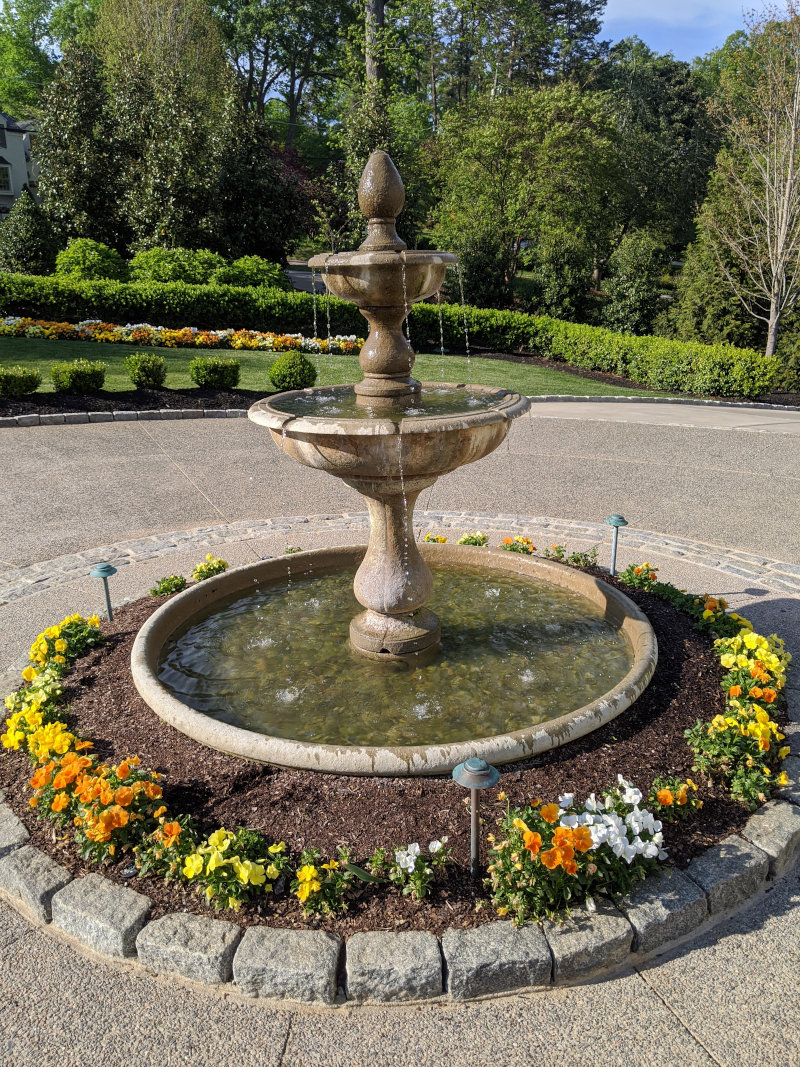 The visual and auditory characteristics of fountains make them an ideal addition to the outdoor living spaces of your Cary, North Carolina home. While fountains may not match a day at the beach with your toes in the sand and the waves crashing on the shoreline, they come a close second for creating a relaxing, rejuvenating, and tranquil environment. Fountains are even better in one way: you don't have to wait to accrue vacation time to enjoy them!
At Just Pondering, we offer various types of fountains that are perfect as a display at the front of your home to welcome visitors, placing on your back deck to enjoy whenever you need to decompress, or anywhere around your property to add beauty and a focal point to your landscaping. We take the time to learn what you want to accomplish with one or more fountains so we can recommend the best options for your situation.
Fountains can be free-standing, part of another water feature, with or without a pond, or have other features we are happy to tell you about. We will go over the appearance you want to achieve, the maintenance involved, and other factors, so you'll be happy with your fountain from day one and for years to come.
We know you have many big-box retailer sources for ordinary fountains, but when you turn to us, you have extraordinary fountains to choose from. In addition, our more than 12 years of experience in water feature design, installation, repair, and maintenance ensure that you have the support you need from the start and into the future. If you would like to know more about our fountains and our services, don't hesitate to reach out to us.
---
At Just Pondering, we build fountains in Raleigh, Cary, Apex, Holly Springs, Chapel Hill, Durham, Wake Forest, Morrisville, Garner, Clayton, Fuquay-Varina, Louisburg, and Wilton, North Carolina.